Safety Australia Group is the leading national workplace health and safety specialist company dedicated to providing safety consultancy, training, recruitment & contractors and injury management services to industries across Australia.
Safety is all about people, and our strength is in connecting organisations with the best professionals that the market has to offer. With a strong focus on providing outstanding customer service for our clients, our priority is to understand your business requirements so that we can deliver high quality, cost effective solutions.
We have worked with many blue chip Australian and international companies from manufacturing, utilities, finance, transport through to local, state and federal Government. Our holistic approach to workplace health and safety means we can offer a range of proactive and responsive services to support organisations of all sizes.
We all want to know our health and safety at work is covered and feel confident that our family and friends will return home safely. This is the main motivation behind the Safety Australia Group 'To save lives and prevent injuries from occurring in the workplace'.
We know safety … Safety Australia is committed to providing high quality safety services that make Australian workplaces safer places to work.
Request A Quote
If you would like to request a no obligation free quote, for any of our services, leave your details and we will get back to you ASAP.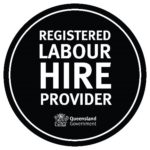 Call us on 1300 585 128 to see how we can help your organisation today.

REAL WORLD EXPERIENCE
Our safety professionals have extensive industry experience

BUILT AROUND YOUR INDUSTRY
We offer proactive and responsive services

WE ARE FLEXIBLE
Services to support organisations of all sizes

VARIETY OF SCENARIOS
High quality & cost effective solutions for all industries
Safety Australia
Partnership Program
Receive up to 10% discount on
services & training
Safety Australia Group acknowledge the Traditional Owners of the land where we work and live. We pay our respect to Elders past, present and emerging. We celebrate the stories, culture and traditions of Aboriginal and Torres Strait Islander Elders of all communities and their connections to the land, sea and community.