Safety Australia Group are 100% committed to responsible and ethical business practices and as a member of the Recruitment and Consulting Services Association (RCSA) we abide by the industry Code for Professional Conduct.
These general principles ensure that "members must observe a high standard of ethics, probity and professional conduct which requires not simply compliance with the law; but extends to honesty, equity, integrity, social and environmental responsibility in all dealings and holds up to disclosure and to public scrutiny".
Our Social Responsibility program is an integral part of our purpose as a company. In addition to our code of ethics and environmental awareness, we are committed to supporting local and overseas community initiatives. Our program supports a number initiatives including:
Corporate Volunteer Program
Employees are encouraged to participate in our Corporate volunteer program. We support staff to find an approved volunteering opportunity that suits their skills and geographic location or by participating in a team co-ordinated community event.
Environmental Awareness Program
Safety Australia Group are committed to the protection of the environment through initiatives to minise the environmental impact of our operations by reducing harmful emissions and waste. Current initiatives include:
Where practicable, reducing the amount of electricity used in the running of our offices by turning off lights and energy consuming devices when not in use;

Reducing the amount of paper used operationally by using electronic documents where possible;
Using electronic media to market and promote Safety Australia Group; and
Recycling office waste and materials.
Supporting Industry Groups
Recruitment & Consulting Services Association (RCSA) – Corporate Member
The RCSA is the leading industry and professional body for the recruitment and the human resources services sector in Australia and New Zealand. It represents over 3,800 company and individual Members.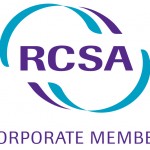 Australian Institute of Health & Safety (AIHS) – Corporate Partner
The Australian Institute of Health & Safety is Australia's professional association for the health and safety profession. With over 60 years experience, the AIHS aims to develop, maintain and promote a body of knowledge that defines professional practice in Health & Safety.
Supporting Community Groups
The School of St Jude
In February 2002, Gemma Sisia (nee Rice) from Northern NSW in Australia, founded The School of St Jude in Arusha, Tanzania, East Africa. As a charity funded school, St Jude's provides a free quality education to approximately 1,500 of the poorest children of Arusha, Tanzania, while also providing boarding for over 900 students. The school employs over 340 Tanzanians and purchases the essential goods required to run the school everyday from the local community.

The Exodus Foundation
Rev. Bill Crews' Exodus Foundation feeds the homeless, provides food parcels for needy families, educates struggling schoolchildren and provides community health and welfare programmes and services to the poorest in our community and abroad.